About SERVPRO of Mid-City San Diego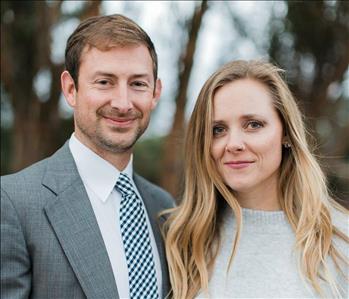 Warren G. & Jamie H Conner
Owners of SERVPRO of Mid-City San Diego
SERVPRO of Mid-City San Diego's main goal is to serve our customer.
As an independently operated franchise our goal is to not only give our customers outstanding work but to pour out to our community with a genuine heart to serve others.
Our team's main goal is to give the best work we can offer, and to insure our customer receives the best work we can do.
We hope to answer any and all question and to be able to serve you soon!
(619) 280-2377
Insurance and Payment Information
For a stress free claims process, SERVPRO works with your insurance to help manage the insurance process and paperwork.
We also accept the following credit cards for your convenience:

Certifications
ASD - Applied Structural Drying Technician
FSRT - Fire & Smoke Damage Restoration Technician
IICRC Certified Firm
OSHA - 10-hour General and/or Construction Industry Training Program
RRRP - Lead-Based Paint Activities and Renovation
WRT - Water Damage Restoration Technician